Session 5: "Sleep is your Superpower"
Delivered by Catherine Murnin, The Wellbeing Pathway
Tuesday 15th February 2022  7.30pm to 8.30pm (via zoom)
Sleep is a basic human need. We need good quality sleep to keep our body systems regulated, help our mood and create balance for our overall health and wellbeing. At a time of ongoing change and uncertainty in our world, sleep can often be interrupted. In winter we can feel like hibernating and it's often difficult to keep a good sleep routine.
The aim of this workshop is to bring us together to understand, to learn new information, tips and techniques, to share ideas and to connect in a safe space to discover Sleep as your Superpower. This tailored session will focus on the following areas, allowing time for discussion and questions:
Why is sleep important?
What are the barriers to a restful sleep?
What can you do to improve your sleep patterns and quality of sleep?
Putting it into practice for Sleep as your Superpower
Catherine brings 20 years' experience in health and wellbeing practice from her work with patients, carers, communities and businesses, including Macmillan, Parkinson's UK, and Cancer Research. Catherine is an Associate Consultant with the Health & Social Care Leadership Centre.
To register email kathryn@ruralcommunitynetwork.org or call 028 8676 6670
 This event has received support from the Northern Ireland Community Relations Council which aims to promote a pluralist society characterised by equity, respect for diversity, and recognition of interdependence. The views expressed do not necessarily reflect those of the Community Relations Council.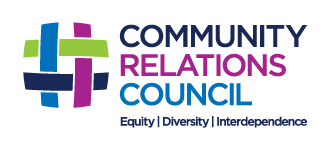 Click here to register