The effects of social media on mental health
08 Feb 2022
07:30pm - 08:30pm
Session 4 of the In This Together project
Delivered by Conor McCafferty, Zest: Healing the Hurt Ltd
Tuesday 8th February 2022, 7.30pm to 8.30pm (via zoom)
The use of social media escalated significantly during lockdown as our main method of communication, however with it came serious effects on our mental health also.
What is social media and how it works – Positive and negative aspects
The physical and mental health impact of using, and overusing it
The realistic effect of addiction to social media
How can we recover from this?
Conor is a registered accredited psychotherapist with BACP and specialises in self-harm and suicidal behaviours as well as addiction. He has been with Zest for 23 years and currently coordinates the Self-harm Intervention Programme (SHIP) in the WHSCT and the NHSCT. This is a direct referral pathway from the Community Mental Health Teams to counselling in the Voluntary Sector for those who are self-harming. Conor delivers training workshops to professionals throughout the province.
 Conor was appointed to the Chair of the Suicide Strategy Implementation Body (SSIB) from 2014 – 2019 by the Health Minister Jim Wells to oversee the development of Protect Life 2.
To register email kathryn@ruralcommunitynetwork.org or ring 028 8676 6670
This event has received support from the Northern Ireland Community Relations Council which aims to promote a pluralist society characterised by equity, respect for diversity, and recognition of interdependence. The views expressed do not necessarily reflect those of the Community Relations Council.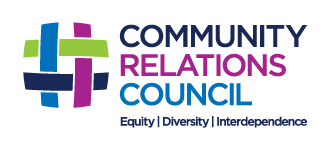 Click here to register