Money Management skills workshop
22 Feb 2022
07:30pm - 08:30pm
Session 6 of the In This Together programme
Delivered by Ryan Fitzsimmons, Advice NI
This session will equip participants with an overview of key money management skills:
Better budgeting
Savvy borrowing
Talking about money and making savings at home
How to get help if you need it
It will provide participants with useful tools and information to enhance their personal money management capabilities and help them to take active control of planning their personal finances to reduce stress and promote wellbeing.
Advice NI, The Independent Advice Network, provides free advice to those who need it most.
Ryan Fitzsimmons is a Trainer with Advice NI and day to day teaches those who give advice in relation to money advice, benefits and debt.
To register email kathryn@ruralcommunitynetwork.org or call 028 8676 6670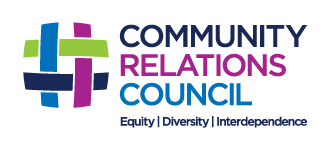 This event has received support from the Northern Ireland Community Relations Council which aims to promote a pluralist society characterised by equity, respect for diversity, and recognition of interdependence. The views expressed do not necessarily reflect those of the Community Relations Council.
Click here to register