Mindfulness – the gift to yourself
15 Mar 2022
07:30pm - 08:30pm
Session 8:  In This Together
Delivered by Ann Ward, Xhale
During this time of uncertainty in our world, mindfulness has never been more important in terms of building resilience. Mindfulness is about paying attention, on purpose to the present moment. When you are present, fear and anxiety do not exist.
During this practical session of meditation and support, you will be shown a mindfulness toolkit using your natural resources of the breath, body and senses.  You will be guided through a number of techniques including breathing, gratitude and mindful drinking to support selfcare through relaxation and stress management.
Some Benefits of Mindfulness
Reduces anxiety, enhances the immune system and promotes sleep
Increases blood flow and slows the heart rate and helps stabilise blood pressure
Decreases muscle tension and relaxes our nervous system
Improves flow of air to the lungs, resulting in easier breathing
Supports focus, concentration, increased productivity and creativity
Through increased awareness of living in the present moment, it promotes feelings of contentment, calm and nurtures an appreciation for the small things in life
Ann Ward, founder of Xhale, has a deep spiritual connection with nature and is a Holistic Tour Guide and Ring of Gullion Ambassador. Ann has practiced meditation for over 20 years and is an Accredited Meditation Teacher with the British School of Meditation.  She is a Certified Shinrin Yoku (Forest Bathing) Guide and Forest Therapy Practitioner with Nádúr Centre for Integrative Forest Therapy.  https://www.xhale.biz/
To register email kathryn@ruralcommunitynetwork.org or ring 028 8676 6670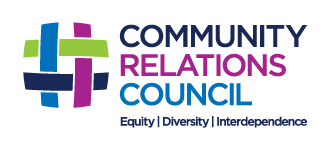 This event has received support from the Northern Ireland Community Relations Council which aims to promote a pluralist society characterised by equity, respect for diversity, and recognition of interdependence. The views expressed do not necessarily reflect those of the Community Relations Council.
Click here to register