Covid Trauma: The Impact and Legacy on Communities
01 Feb 2022
07:00pm - 08:30pm
In This Together – Session 3
Delivered by Conor McCafferty, Zest: Healing the Hurt Ltd
This session is not a political discussion on the rights or wrongs of lockdown but will examine the mental health effects the pandemic continues to have on individuals and communities.
It will focus on:
• the elements of the lockdown
• the effects of these on our mental health
• how we need to cope, as we hopefully come out of lockdown
• the importance of self-care now
Conor is a registered accredited psychotherapist with BACP and specialises in self-harm and suicidal behaviours as well as addiction. He has been with Zest for 23 years and currently coordinates the Self-harm Intervention Programme (SHIP) in the WHSCT and the NHSCT. This is a direct referral pathway from the Community Mental Health Teams to counselling in the Voluntary Sector for those who are self-harming. Conor delivers training workshops to professionals throughout the province.
Conor was appointed to the Chair of the Suicide Strategy Implementation Body (SSIB) from 2014 – 2019 by the Health Minister Jim Wells to oversee the development of Protect Life 2.
To register email kathryn@ruralcommunitynetwork.org
or ring 028 8676 6670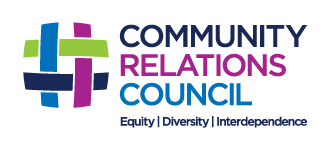 This event has received support from the Northern Ireland Community Relations Council which aims to promote a pluralist society characterised by equity, respect for diversity, and recognition of interdependence. The views expressed do not necessarily reflect those of the Community Relations Council.
Click here to register