Aromatherapy workshop – how to upgrade your life
01 Mar 2022
07:30pm - 08:30pm
Session 7: In This Together
Delivered by Kerry McCrory – Soulance NI
Pure Essential Oils are simple tools that we obtain from nature that we can use to aid our physical, mental & emotional health. This workshop will inform you how you can use these powerful aromatic substances to help you improve the quality of your everyday life. They help with many various ailments from anxiety, depression, negativity, lack of motivation, headaches, aches and pains, skin conditions, arthritis, sciatica, grief, insomnia etc.
You will discover:
How and why they work
How to use them effectively for everyday aliments
The 5 Best Essential Oils to have in your home for everyday use
How to know the difference between a Fragrance oil [which has no health benefits] and a Pure Essential Oil
Kerry McCrory is a fully qualified and practising Aromatherapist working with the public since 1998. She is qualified in numerous holistic modalities. She is an Infant Massage Instructor with the world renowned IAIM [International Association of Infant Massage] and has held the position of Representative for the Northern Ireland chapter for the past 3 years. She works with individuals and groups.
To register email kathryn@ruralcommunitynetwork.org or ring 028 8676 6670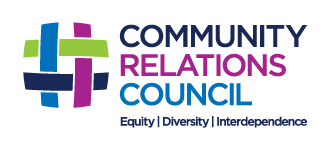 This event has received support from the Northern Ireland Community Relations Council which aims to promote a pluralist society characterised by equity, respect for diversity, and recognition of interdependence. The views expressed do not necessarily reflect those of the Community Relations Council.
Click here to register