2022 – The Year of Relationships: The importance of connection
18 Jan 2022
07:30pm - 08:30pm
In This Together
Session 1:   "2022 – The Year of Relationships: The importance of connection"
Tuesday 18th January 2022  7.30pm to 8.30pm (via zoom)
The pandemic has created many challenges for our communities across Northern Ireland. The impact of lockdown, financial pressures, home schooling, separation from extended family, and working from home and in physical isolation of colleagues, are just some of the challenges of the last 14 months.  This disruption has not only impacted on our family relationships and friendship networks but also our work relationships.
As we transition to new workplace norms it is vital that employers support the emotional wellbeing of their people and how they are managing their relationships as we emerge from the pandemic.
The aim of this work is to support the wellbeing of employees through providing information and an opportunity to talk and to share, and to identify opportunities to promote personal wellbeing, and signpost to other help.
This tailored session will focus on a range of areas addressing the needs of people, because people are the essential part of every group – family, friendship or workplace. These include:
         Family relationships coming out of pandemic
         Recovering relationships after lockdown
         Promoting personal wellbeing and resilience
         Identifying sources of support
Delivered by Trevor Wright, Relate NI
To register email teresa@ruralcommunitynetwork.org or ring 028 8676 6670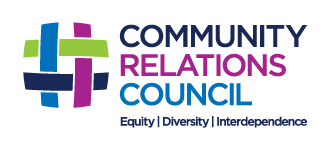 This event has received support from the Northern Ireland Community Relations Council which aims to promote a pluralist society characterised by equity, respect for diversity, and recognition of interdependence. The views expressed do not necessarily reflect those of the Community Relations Council.
click here to register